BOB SEGER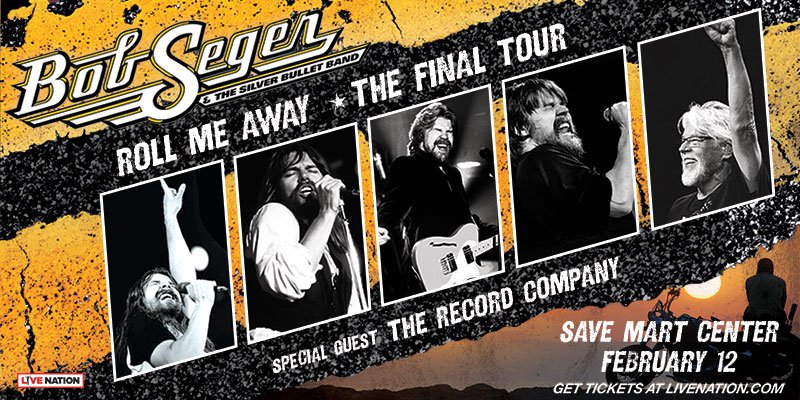 BOB SEGER'S COMING TO FRESNO, and TICKETS ARE ON SALE NOW!
FINAL TOUR TO CELEBRATE FIVE DECADES OF ROCK N ROLL!
Bob Seger's concert career has taken him from high-school gyms and remote Midwest bars to the country's biggest arenas. Now, after 56 years of live performing, the iconic Detroit rock singer is taking his final bow. Seger has announced his last tour — a run with the Silver Bullet Band that will launch Nov. 21 in Grand Rapids and stop in Fresno on February 12th. At 73, he's turning the final page on a concert legacy that began as a teenager in southeastern Michigan. While he may continue recording, Seger says this is the end of his touring career.
TICKETS ON SALE FRIDAY, NOVEMBER 9th at 10:00 AM!
Ticket Prices* : $98.00 & $125.00
Get your tickets online at ticketmaster.com, charge by phone at 800-745-3000 or at the Save Mart Center
Box Office. *Ticket prices subject to change.
Listen to win tickets this week on The Blazy Show, and sign up below for another chance to win!